Welcome to our web-site.


Potential New Patients (UPDATE: no longer accepting new patients - as I am on extended sabbatical)

Welcome! Please review the short introduction
to the right

and then click to open and download the

"new patient information" form

so you can fill it out ahead of time and reduce your waiting time in the office. Thank you.
We provide education, information and compassionate and effective care to the person with neurological disease. Neurological diseases can affect the quality of life: fear, isolation, loss of self-esteem, loss of employment. We listen and we try to provide the appropriate care to help the patient return to society with dignity. We want each individual person to participate in the healing process and we strive to educate and explain. We recognize the importance of treating the whole person. Because we recognize that an excellent working relationship is essential for optimal treatment outcome, we are happy to provide information about other physicians who may provide second opinions or alternatives should a patient wish to explore options beyond what we may present.
Our philosophy involves a continuing cycle. We believe that it is essential to remain current with medical information and to reassess the patient so that we can help provide the best care.

Privacy and advertising


Privacy Policy: We are committed to your privacy. In brief, we do not collect any personally identifiable information at this website unless you send us email; we use the email only for the purpose you intended; we do not generate junk email; we use cookies to count the number of visitors to the website. The advertisers on this website have their own privacy policy. We link to several medical societies and medical assistance websites; each has its own privacy policy.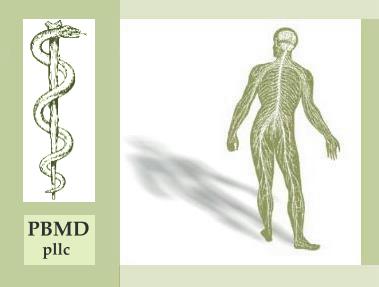 POTENTIAL NEW PATIENTS

We thank you for considering our office for neurological evaluation and care. The practice is one of general neurology (neuropathy, migraine and other sorts of headache, seizures, movement disorders, muscle and nerve disorders, degenerative nervous system disorders, etc.) and stresses a conservative, evidence based, approach.

We have a unique philosophy that separates us from the usual medical office. We strongly believe in a direct and honest approach.
There was a recent study that looked at whether patients preferred a hidden or indirect approach or a more direct and honest approach. In other words, did patients prefer to not know everything and just trust the doctor ,or did patients prefer being told the facts, straight out, and then take an active role in their care?
As expected, some patients preferred a direct approach and some patients preferred a hidden approach. That shouldn't be a surprise, but it does mean that some medical practices will be a good fit with some patients but that those same medical practices will NOT be a good fit with other patients.
In this practice, we favor the honest and direct approach. We find that the unique environment of the Arizona Territory correlates well with this approach. We provide the good and the bad news and we encourage patient participation in the decision process. Unlike many practices, we provide written information about medications and treatments (available here on this website).
Our goal is to help an individual with his or her neurological condition.
Very rarely, patients come to us and prefer a different approach. We strongly believe that success in healthcare depends on a strong physician-patient relationship. Should any patient wonder about alternatives, want to consider a different approach or simply want a second opinion, we are pleased to provide referral information to other neurologists in the area. A patient in our practice should NEVER be concerned about asking for a second opinion or for alternative ideas.
Because we focus on treating the WHOLE person and not just a symptom, we do ask for quite a bit of information from patients.

We welcome you and we hope to make a positive difference!
New patient forms PDFs - DOWNLOAD HERE and fill it out before your appointment to save time in the waiting room.

Honesty in communication is essential. Most all offices have a page or two of "fine print" that you need to sign before you can be seen. However, we wanted to make the print large enough to read. We also would like you to have time to review it before you sign it. Please do read it as it contains very important information. Again, we strive for honesty and clarity in our communications.
Location:
6544 E. Carondelet Dr.

Tucson, AZ 85710
tel: (520) 333-7723

fax: (520) 333-3113

To make an appointment ONLINE CLICK HERE.